Frankly Speaking består av mig själv, Erik Frankendal, och mitt nätverk av professionella yrkesmän och yrkeskvinnor. Kompetenserna består av allt från digitala nördar, affärsutvecklare, säljutbildare, strateger och kreatörer. Det som förenar oss är att vi alla är besjälade av att jobba med marknadsföring, försäljning, organisations- och affärsutveckling, utbildning och varumärkesfrågor.
Organisationsformen med en projektledare som handplockar kompetens beroende på kundens behov och önskemål, leder till hög kvalitet och kostnadseffektiva leveranser där kunden inte belastas av onödiga overhead omkostnader. Vi behandlar alla vår kunder som om de var den enda vi hade. Inga uppdrag är för små för oss att engagera oss i.
Vår arbetsmetodik beskrivs enklast enligt nedan modell: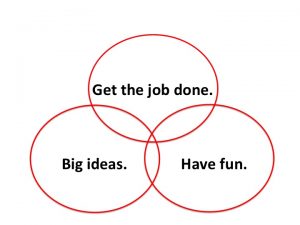 Frankly Speaking är en registrerad bifirma som ingår i och ägs av Erik Frankendal AB, med organisationsnummer 556934-6488
About us
Frankly Speaking is a network of independent professionals, led by myself – Erik Frankendal. The network is a mixed of competences in digital business development, branding, marketing, sales management, leadership and organizational skills. By using us, you get a high-motivated task force and cost efficient deliveries without unnecessary overhead costs.